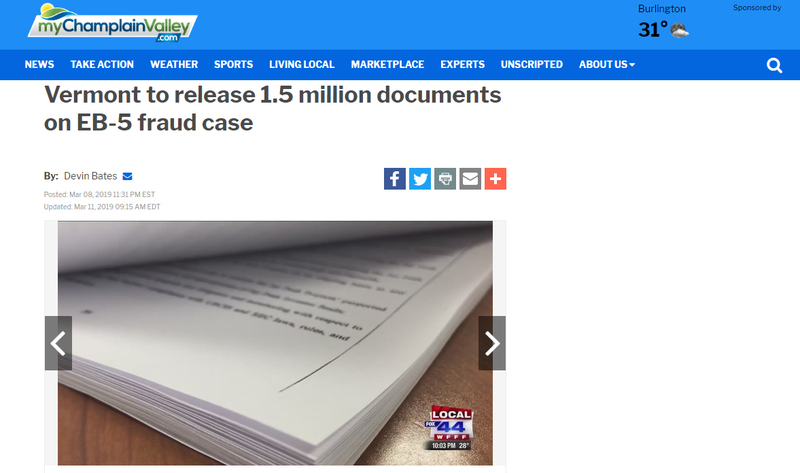 The State of Vermont has agreed to release 1.5 million pages of documents that could provide more information on years of EB-5 fraud at Jay Peak.
The records will be made public as the result of a settlement with the news website VTDigger, which sued to obtain the documents.
The site's founder, Anne Galloway, said their requests were denied because of what the state called "active litigation" regarding the EB-5 program. Galloway said that excuse was used as a "shield" to block public access.
Source: https://www.mychamplainvalley.com/news/local-news/vermont-to-release-15-million-documents-on-eb-5-fraud-case/1837082119
Read more by clicking below image