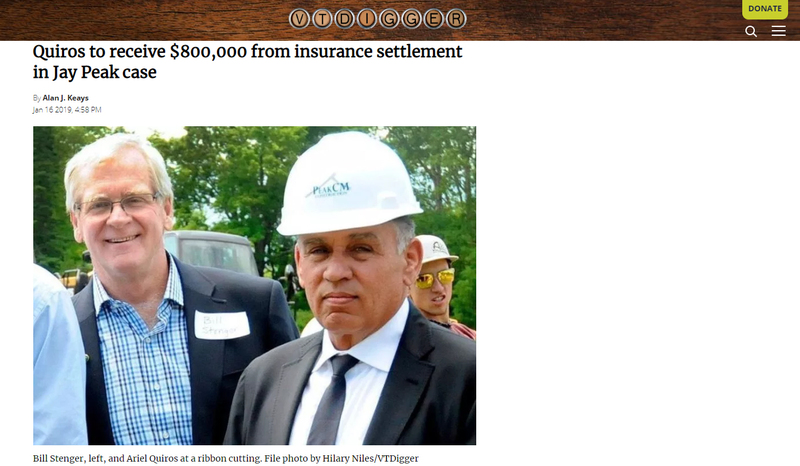 Bill Stenger, left, and Ariel Quiros at a ribbon cutting.
A proposed insurance settlement could result in a $837,500 payout to Ariel Quiros, the former owner of Jay Peak Resort and the so-called "mastermind" of a $200 million Ponzi-like scheme that defrauded 800 foreign investors.
The proposed settlement with Ironshore Indemnity Inc., a Minnesota-based corporation, was filed last week in federal court in Miami, where Quiros resides and many of his businesses are located.
Source: https://vtdigger.org/2019/01/16/quiros-receive-800000-insurance-settlement-jay-peak-case/
Read more by clicking below image