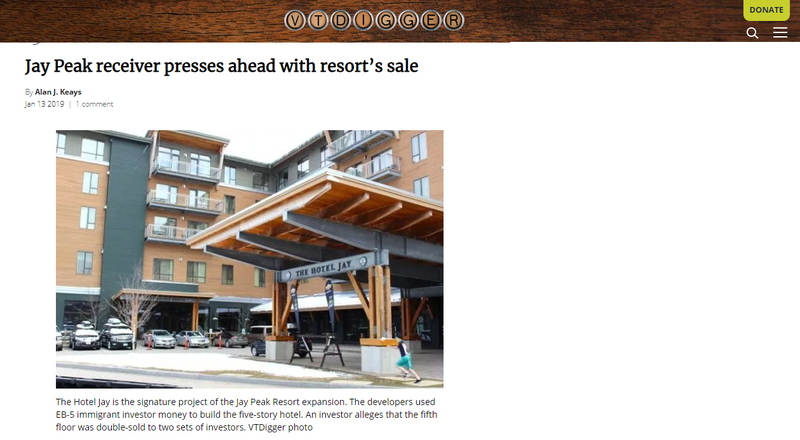 The Hotel Jay is the signature project of the Jay Peak Resort expansion. The developers used EB-5 immigrant investor money to build the five-story hotel. An investor alleges that the fifth floor was double-sold to two sets of investors.
A federal judge has approved a request by Jay Peak's receiver to hire a company to help sell the Northeast Kingdom resort that's been at the center of the largest EB-5 fraud case in the program's history.
Michael Goldberg, appointed by the court to manage the resort since civil fraud allegations were leveled at the resort's former owner, Ariel Quiros, more than two years ago, last month asked a judge overseeing that fraud case to allow him to hire a company to assist in the resort's sale.
Source: https://vtdigger.org/2019/01/13/jay-peak-receiver-presses-ahead-resorts-sale/
Read more by clicking below image