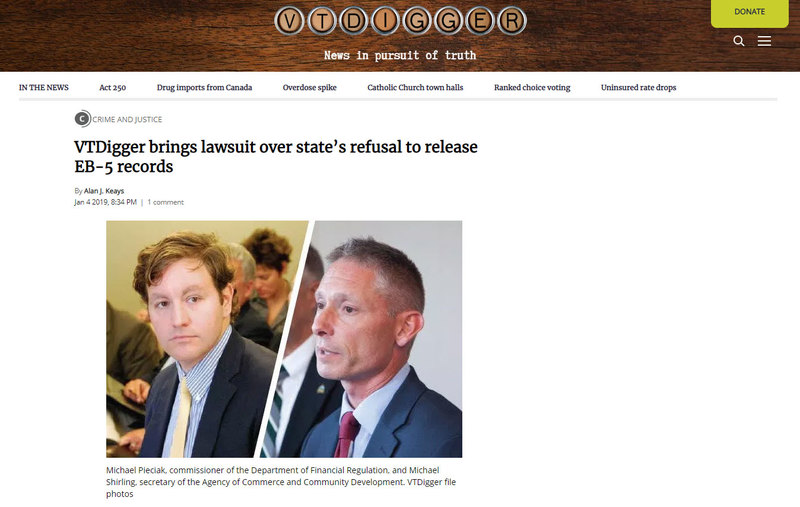 Michael Pieciak, commissioner of the Department of Financial Regulation, and Michael Shirling, secretary of the Agency of Commerce and Community Development.
VTDigger is taking the state of Vermont to court, seeking state EB-5 reports filed with the federal government that officials have repeatedly refused to provide to the news organization.
In a lawsuit filed Friday in Washington County Superior Court in Montpelier, VTDigger is calling on Judge Mary Miles Teachout to order the state to release those documents.
Read more by clicking below image