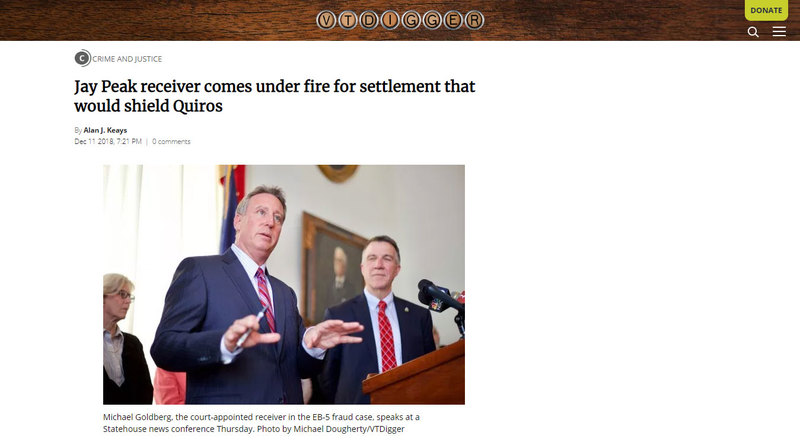 Michael Goldberg, the court-appointed receiver in the EB-5 fraud case, speaks at a Statehouse news conference Thursday.
Alawyer for People's United Bank says the man overseeing two Northeast Kingdom ski resorts at the center of the largest alleged fraud in the state's history has cut too sweet a deal with the accused "mastermind" of the scheme.
Jonathan Minsker, a Florida attorney representing the bank, filed a motion asking a federal judge to reject a key part of a proposed settlement in a lawsuit filed by Michael Goldberg, a court-appoint receiver, against Ariel Quiros, the former owner of the Burke and Jay Peak resorts.
Source: https://vtdigger.org/2018/12/11/jay-peak-receiver-comes-fire-settlement-shield-quiros/
Read more by clicking below image