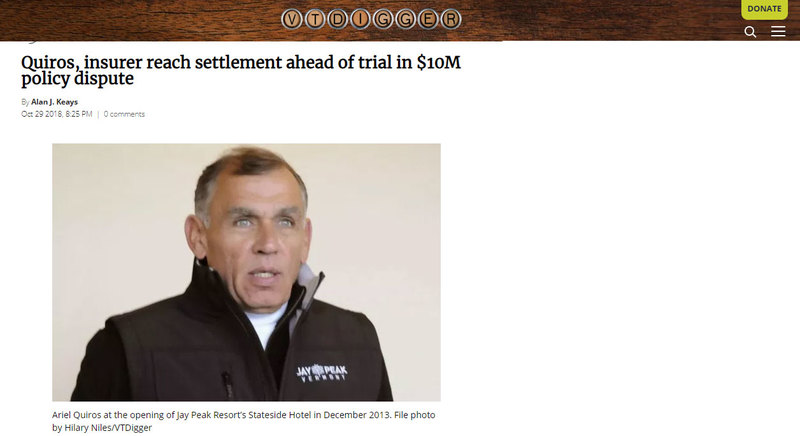 Ariel Quiros at the opening of Jay Peak Resort's Stateside Hotel in December 2013.
Days before a trial was set to begin, Jay Peak owner Ariel Quiros and his insurance company reached a settlement in a dispute over his claims that the firm should be on the hook to pay his defense expenses up to $10 million as he fights off investor fraud lawsuits.
The settlement in the case comes ahead of opening arguments that were slated to begin in a two-week trial this month in federal court in Miami, where Quiros resides and many of his businesses are based.
Source: https://vtdigger.org/2018/10/29/quiros-insurer-reach-secret-settlement-ahead-trial-10m-policy-dispute/
Read more by clicking below image