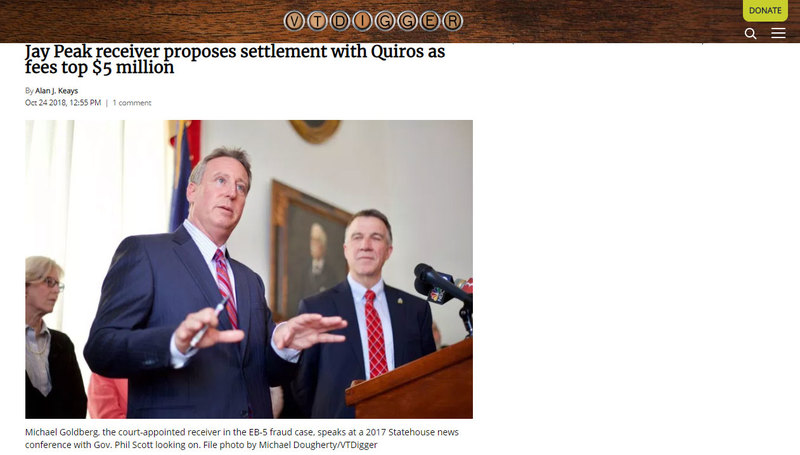 Michael Goldberg, the court-appointed receiver in the EB-5 fraud case, speaks at a 2017 Statehouse news conference with Gov. Phil Scott looking on.
The Jay Peak receivership's price tag is now topping $5 million.
Michael Goldberg is seeking more than $1 million in his latest filing for fees for overseeing the Northeast Kingdom properties at the center of the EB-5 investor fraud scandal and cleaning up the financial mess that was left behind.
Source: https://vtdigger.org/2018/10/24/jay-peak-receiver-settles-quiros-fees-top-5-million/
Read more by clicking below image