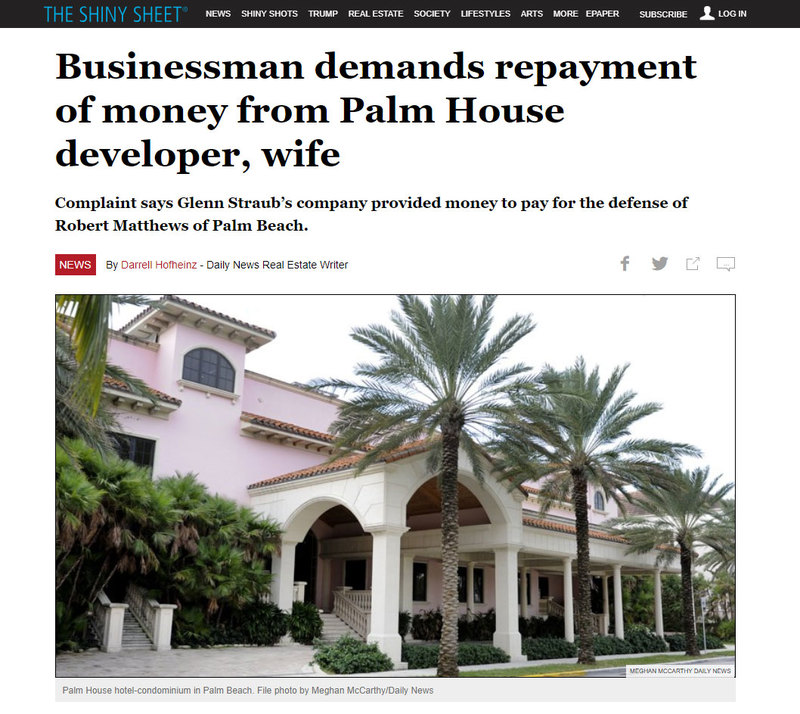 Palm House hotel-condominium in Palm Beach.
Complaint says Glenn Straub's company provided money to pay for the defense of Robert Matthews of Palm Beach.
A prominent Wellington businessman and real estate investor is demanding the return of at least some of the $150,000 his company provided for the criminal defense of a cash-strapped Palm Beach developer, according to court documents.
Source: https://www.palmbeachdailynews.com/news/local/businessman-demands-repayment-money-from-palm-house-developer-wife/6miiW7rZ6ie1VrAPsBJWQO/
Read more by clicking below image