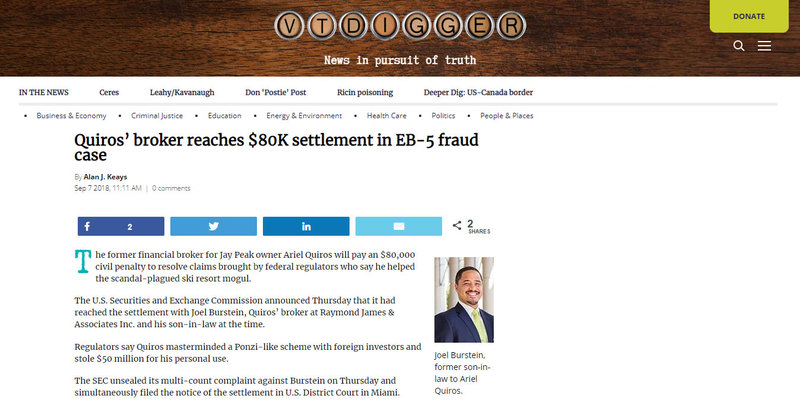 Joel Burstein, former son-in-law to Ariel Quiros.
The former financial broker for Jay Peak owner Ariel Quiros will pay an $80,000 civil penalty to resolve claims brought by federal regulators who say he helped the scandal-plagued ski resort mogul.
The U.S. Securities and Exchange Commission announced Thursday that it had reached the settlement with Joel Burstein, Quiros' broker at Raymond James & Associates Inc. and his son-in-law at the time.
Source: https://vtdigger.org/2018/09/07/quiros-broker-reached-80k-settlement-eb-5-fraud-case/
Read more by clicking below image