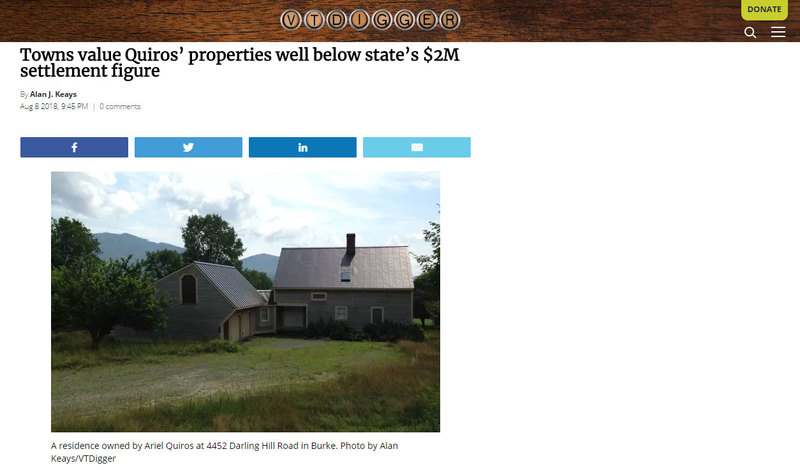 A residence owned by Ariel Quiros at 4452 Darling Hill Road in Burke.
Properties owned by disgraced former Jay Peak developer Ariel Quiros are worth 20 percent less than state officials say.
That's according to VTDigger's review of town assessments of properties Quiros has agreed to turn over to the state as part of the settlement of a fraud lawsuit brought against him.
Source: https://vtdigger.org/2018/08/08/towns-value-quiros-properties-well-states-2m-settlement-figure/
Read more by clicking below image