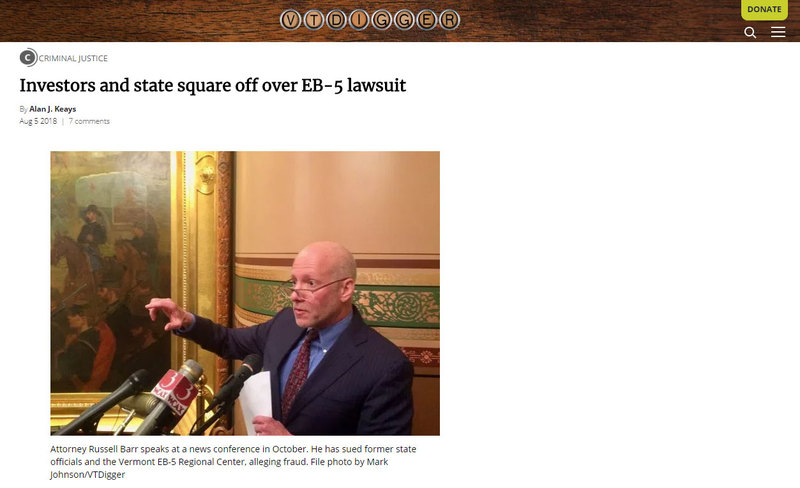 Attorney Russell Barr speaks at a news conference in October. He has sued former state officials and the Vermont EB-5 Regional Center, alleging fraud.
A group of investors says the federal government's shutdown of the Vermont EB-5 Regional Center rejuvenates their case against the state.
The U.S. Citizenship and Immigration Service determined last month that the center must be closed because state officials made material misrepresentations about the fraud at Jay Peak Resort to investors and the federal government.
Source: https://vtdigger.org/2018/08/05/investors-state-square-off-eb-5-lawsuit/
Read more by clicking below image