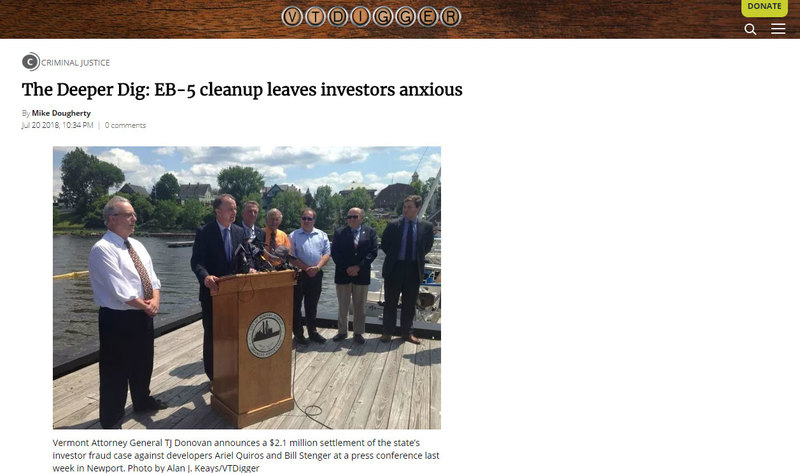 Vermont Attorney General TJ Donovan announces a $2.1 million settlement of the state's investor fraud case against developers Ariel Quiros and Bill Stenger at a press conference last week in Newport.
The Deeper Dig is a weekly podcast from the VTDigger newsroom. Listen below, and subscribe on Apple Podcasts, Google Play, Spotify or anywhere you listen to podcasts.
The two latest steps in the fallout from Vermont's EB-5 scandal have been a mixed bag for the state.
Source: https://vtdigger.org/2018/07/20/eb-5-cleanup-leaves-investors-anxious/
Read more by clicking below image