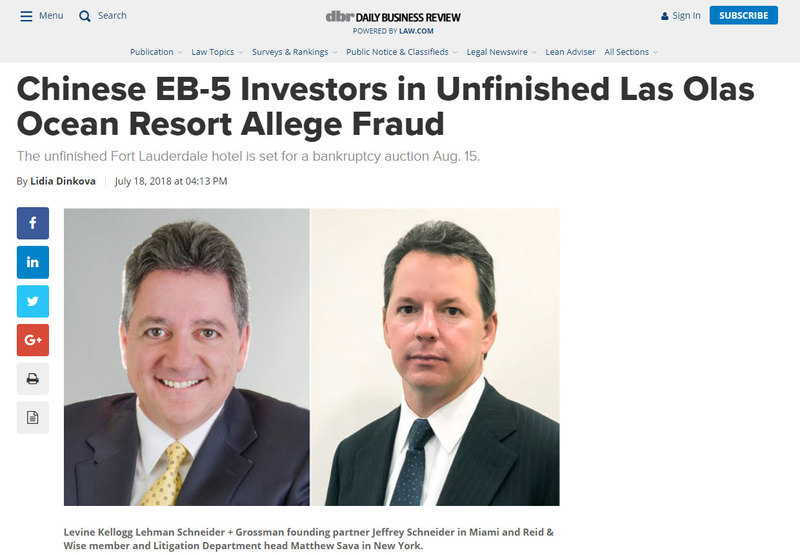 Levine Kellogg Lehman Schneider + Grossman founding partner Jeffrey Schneider in Miami and Reid & Wise member and Litigation Department head Matthew Sava in New York.
The unfinished Fort Lauderdale hotel is set for a bankruptcy auction Aug. 15.
Chinese investors who put $10.5 million into the unfinished Las Olas Ocean Resort in exchange for EB-5 visas were tricked into contributing with loan term misrepresentations, according to a federal lawsuit.
Source: https://www.law.com/dailybusinessreview/2018/07/18/chinese-eb-5-investors-in-unfinished-las-olas-ocean-resort-allege-fraud/
Read more by clicking below image