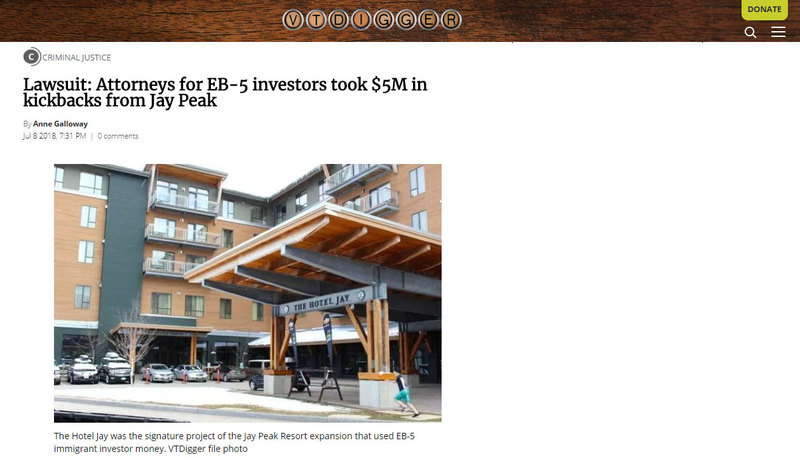 The Hotel Jay was the signature project of the Jay Peak Resort expansion that used EB-5 immigrant investor money.
The former developers of Jay Peak Resort gave $5 million in kickbacks to more than 100 immigration attorneys, according to a lawsuit pending in federal court.
Bill Stenger, the former CEO of Jay Peak, gave immigration lawyers a $25,000 payment for every foreign investor they brought into the Northeast Kingdom EB-5 program. Stenger asked lawyers to sign a "legal fee agreement" for the payments.
Source: https://vtdigger.org/2018/07/08/lawsuit-attorneys-eb-5-investors-took-5m-kickbacks-jay-peak/
Read more by clicking below image