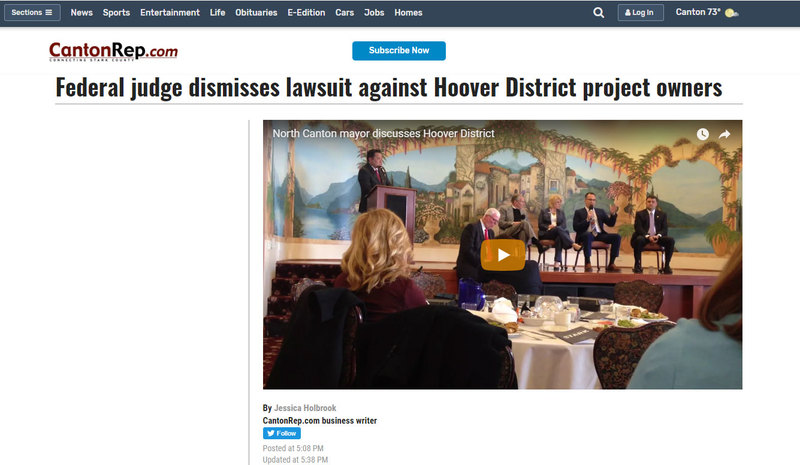 Judge Lioi retained jurisdiction in the case to enforce a settlement reached in January.
NORTH CANTON A federal lawsuit against the developers of the Hoover District project was dismissed this week.
Both parties asked Judge Sara Lioi of the United States District Court for the Northern District of Ohio to dismiss the case without prejudice. They also asked that the court retain jurisdiction to enforce the terms of a settlement agreement reached in January.
Source: http://www.cantonrep.com/news/20180628/federal-judge-dismisses-lawsuit-against-hoover-district-project-owners
Read more by clicking below image