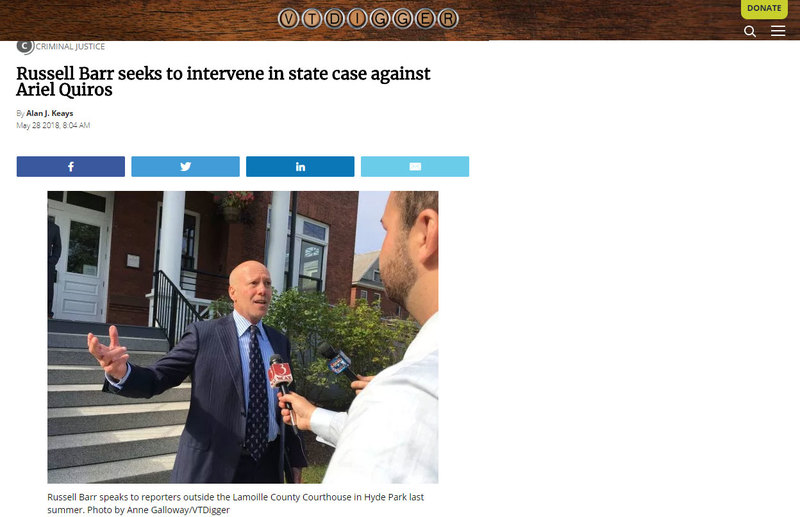 Russell Barr speaks to reporters outside the Lamoille County Courthouse in Hyde Park last summer.
An attorney for a group of EB-5 investors has taken a new legal tack since a judge threw out his case last month.
Russell Barr, of the Stowe-based Barr Law Group, filed a recent motion in Washington County Superior civil court to intervene in a lawsuit brought by the state more than two years ago against Jay Peak's former owner Ariel Quiros.
Source: https://vtdigger.org/2018/05/28/russell-barr-seeks-to-intervene-in-state-case-against-ariel-quiros/
Read more by clicking below image