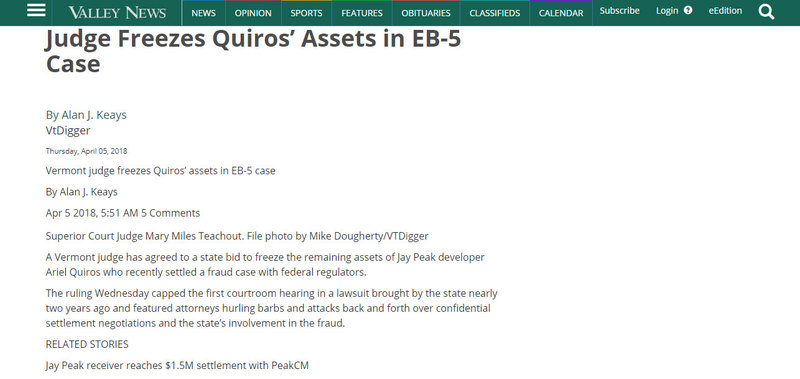 Superior Court Judge Mary Miles Teachout.
A Vermont judge has agreed to a state bid to freeze the remaining assets of Jay Peak developer Ariel Quiros who recently settled a fraud case with federal regulators.
The ruling Wednesday capped the first courtroom hearing in a lawsuit brought by the state nearly two years ago and featured attorneys hurling barbs and attacks back and forth over confidential settlement negotiations and the state's involvement in the fraud.
Source: http://www.vnews.com/EB5-Digger-16679585
Read more by clicking below image