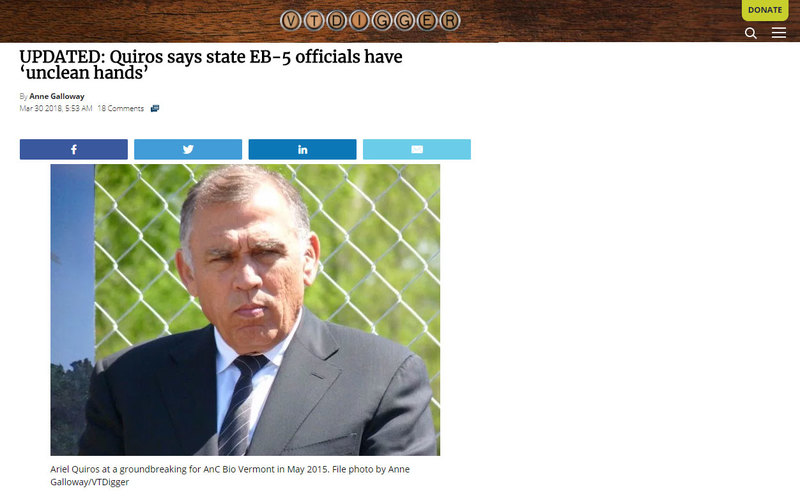 Ariel Quiros at a groundbreaking for AnC Bio Vermont in May 2015.
Ariel Quiros, the former owner of Jay Peak Resort, has filed a motion claiming that the state is partially responsible for allowing him to defraud investors.
The Miami businessman says the state, which sued him in April 2016 for defrauding investors, comes to the case with "unclean hands," a legal term that is used to show the plaintiff is also liable.
Source: https://vtdigger.org/2018/03/30/quiros-state-eb-5-officials-unclean-hands/
Read more by clicking below image