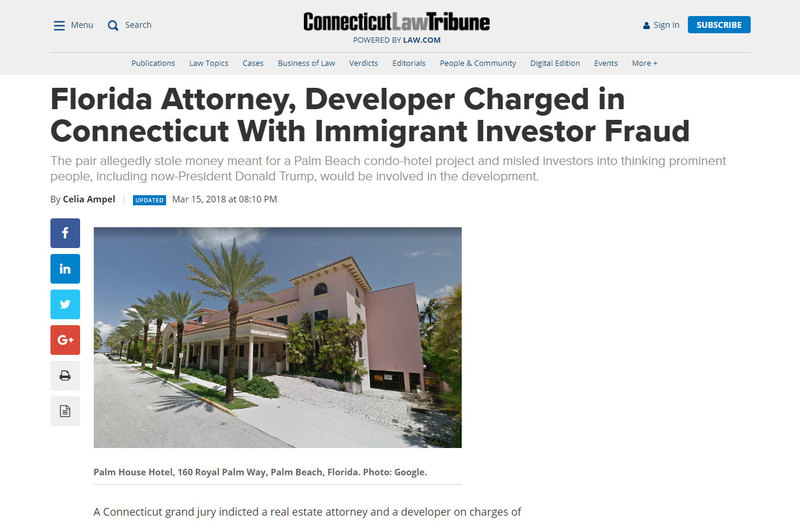 Palm House Hotel, 160 Royal Palm Way, Palm Beach, Florida.
The pair allegedly stole money meant for a Palm Beach condo-hotel project and misled investors into thinking prominent people, including now-President Donald Trump, would be involved in the development.
A Connecticut grand jury indicted a real estate attorney and a developer on charges of defrauding visa seekers who invested in a South Florida condo-hotel project.
Source: https://www.law.com/ctlawtribune/2018/03/15/florida-attorney-developer-charged-in-connecticut-with-immigrant-investor-fraud/
Read more by clicking below image