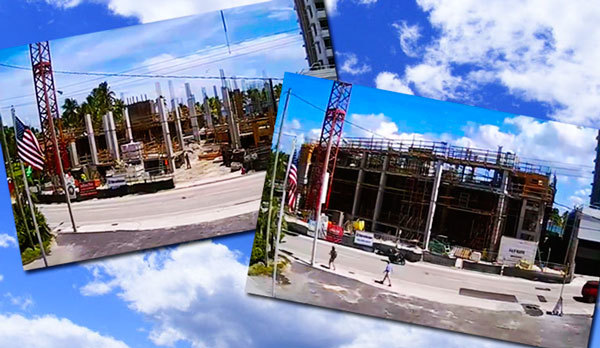 The Las Olas Ocean Resort construction site in Fort Lauderdale
550 Seabreeze Development LLC, the developer of Las Olas Ocean Resort, on Fort Lauderdale's beach, filed for bankruptcy to stop a foreclosure action. The company filed a Chapter 11 petition in the U.S. Bankruptcy Court.
The development's construction manager, Straticon, stopped building the hotel and filed liens against 550 Seabreeze in Broward County Circuit Court, alleging that the company stopped paying contractors.
Source: https://therealdeal.com/miami/2018/03/03/facing-foreclosure-fort-lauderdale-hotel-developer-files-for-chapter-11-bankruptcy/
Read more by clicking below image