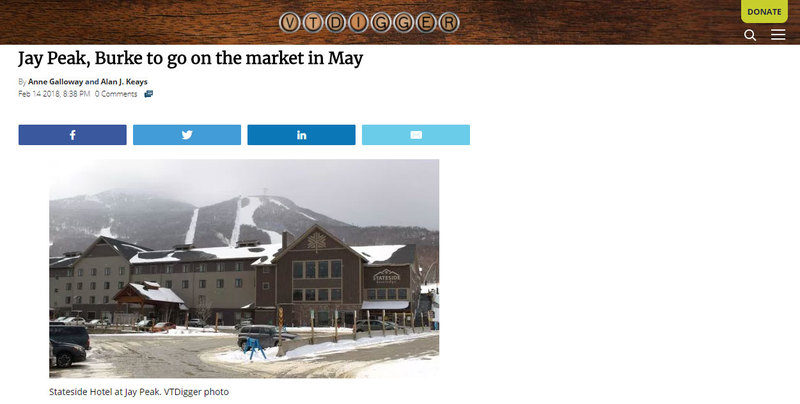 Stateside Hotel at Jay Peak.
The ribbon was cut Wednesday afternoon on the last major development at Jay Peak, coming just a few months before the resort is expected to hit the market in search of a buyer.
The 800-plus EB-5 investors who were defrauded in a massive Northeast Kingdom redevelopment scheme will likely get most of their money back with the sale of Jay Peak as well as the nearby Burke Mountain ski area and other properties.
Source: https://vtdigger.org/2018/02/14/jay-peak-burke-go-market-may/
Read more by clicking below image