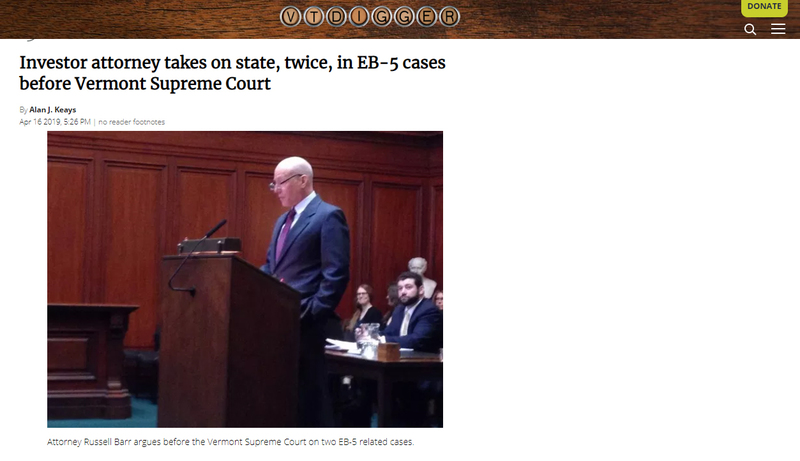 Attorney Russell Barr argues before the Vermont Supreme Court on two EB-5 related cases.
Jay Peak investors should be allowed to sue the state and officials responsible for running the Vermont EB-5 Regional Centerfor permitting fraud to occur under their watch, an attorney argued Tuesday before the Vermont Supreme Court.
Russell Barr, a Stowe attorney representing a handful of immigrant investors in EB-5 funded Jay Peak projects, made that contention as part of a double-header of cases that pitted him against the state before the high court.
Source: https://vtdigger.org/2019/04/16/investor-attorney-takes-state-twice-eb-5-cases-vermont-supreme-court/
Read more by clicking below image