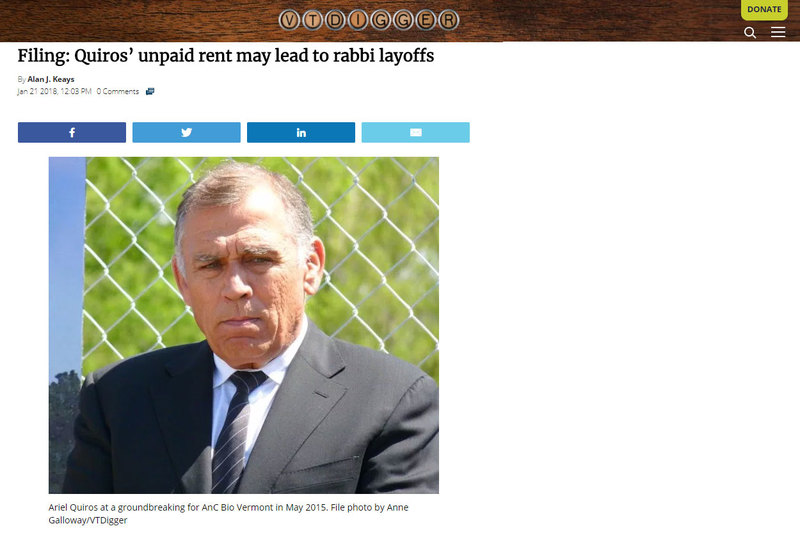 Ariel Quiros at a groundbreaking for AnC Bio Vermont in May 2015.
A religious education organization says it may have to reduce its staff of teaching rabbis unless it can collect money owed from a storage lease it had with the developer at the center of the Jay Peak EB-5 investor fraud scandal.
Miami Beach Community Kollel, Inc. has filed a motion seeking to intervene in a federal lawsuit brought by the U.S. Securities and Exchange Commission against that developer, Ariel Quiros.
Source: https://vtdigger.org/2018/01/21/filing-quiros-unpaid-rent-may-lead-rabbi-layoffs/
Read more by clicking below image