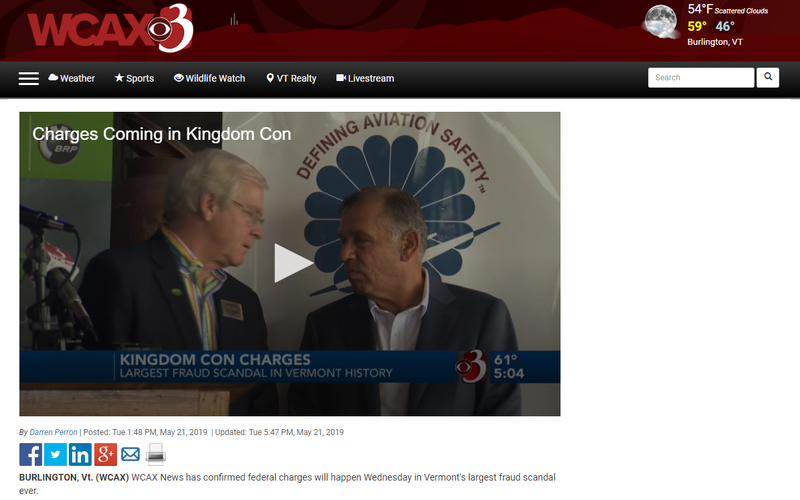 WCAX News has confirmed federal charges will happen Wednesday in Vermont's largest fraud scandal ever.
It involves Jay Peak Resort and the never-built ANC Bio facility, along with several other redevelopment projects in the Northeast Kingdom.
A source close to the investigation says several people are expected to be arraigned, including Jay Peak and Burke Mountain resort developers Ariel Quiros and Bill Stenger.
Source: https://www.wcax.com/content/news/Charges-Coming-in-Kingdom-Con-510222141.html
Read more by clicking below image