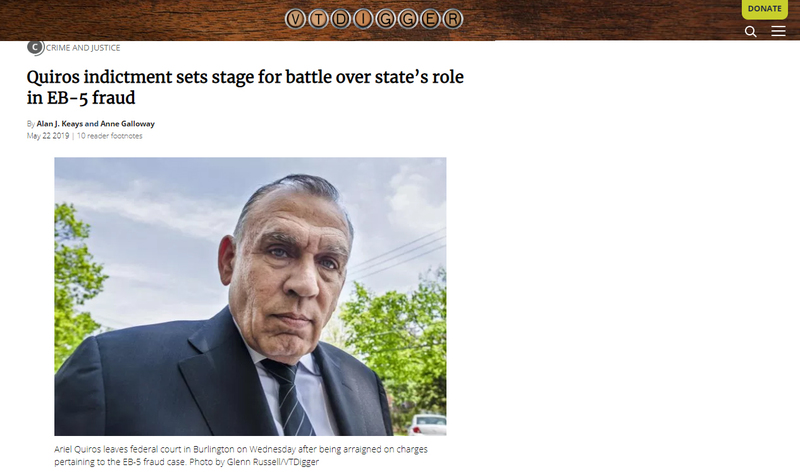 Ariel Quiros leaves federal court in Burlington on Wednesday after being arraigned on charges pertaining to the EB-5 fraud case.
The indictment of former Jay Peak owner Ariel Quiros could reveal the extent of the state's role in the EB-5 scandal as he wages a defense against criminal charges brought by federal prosecutors.
In court Wednesday, Quiros pleaded not guilty to charges of money laundering and wire fraud. His lead attorney said documents from the prosecution's investigation could expose state officials' involvement in the scandal and shift blame for the $200 million investor fraud away from his client.
Source: https://vtdigger.org/2019/05/22/quiros-indictment-sets-stage-battle-states-role-eb-5-fraud/
Read more by clicking below image