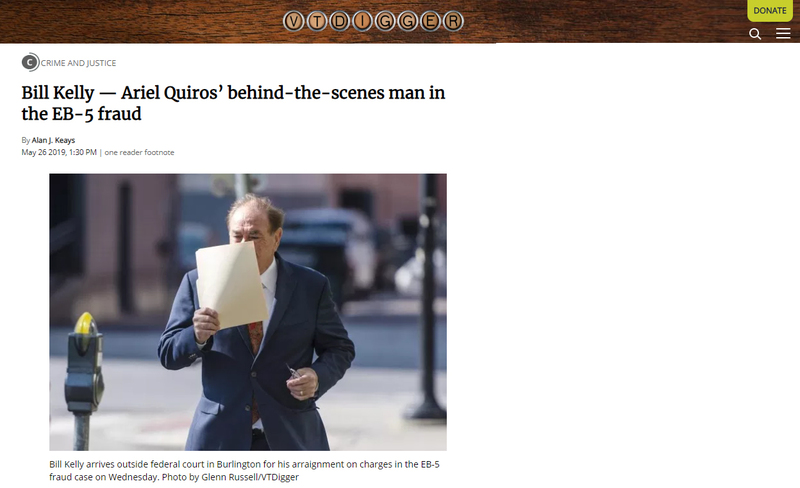 Bill Kelly arrives outside federal court in Burlington for his arraignment on charges in the EB-5 fraud case on Wednesday.
When Ariel Quiros and Bill Stenger arrived late Wednesday morning at the federal courthouse in Burlington, the media swarmed — seeking reaction to the filing of criminal charges against the two prominent public faces of the largest fraud case in the state's history.
A couple hours earlier, William Kelly, described by the prosecutors in the indictment unsealed this week as Quiros' "key advisor and assistant in executing decisions" who later "took the lead" in developing the criminal scheme, arrived for his arraignment.
Source: https://vtdigger.org/2019/05/26/bill-kelly-ariel-quiros-behind-the-scenes-man-in-the-eb-5-fraud/
Read more by clicking below image