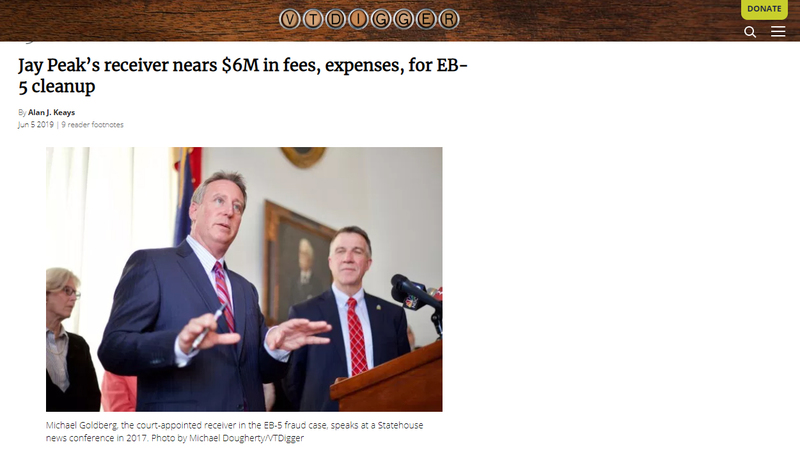 Michael Goldberg, the court-appointed receiver in the EB-5 fraud case, speaks at a Statehouse news conference in 2017.
The Jay Peak receivership's price tag for overseeing the resort and managing other properties in northern Vermont at the center of an EB-5 investor fraud scandal is approaching $6 million.
Michael Goldberg, appointed receiver in April 2016 when state and federal regulators leveled civil investor fraud lawsuits against Ariel Quiros, then Jay Peak's owner, and Bill Stenger, the resort's former CEO and president, has submitted his latest request for fees and expenses.
Source: https://vtdigger.org/2019/06/05/jay-peaks-receiver-nears-6m-fees-expenses-eb-5-cleanup/
Read more by clicking below image