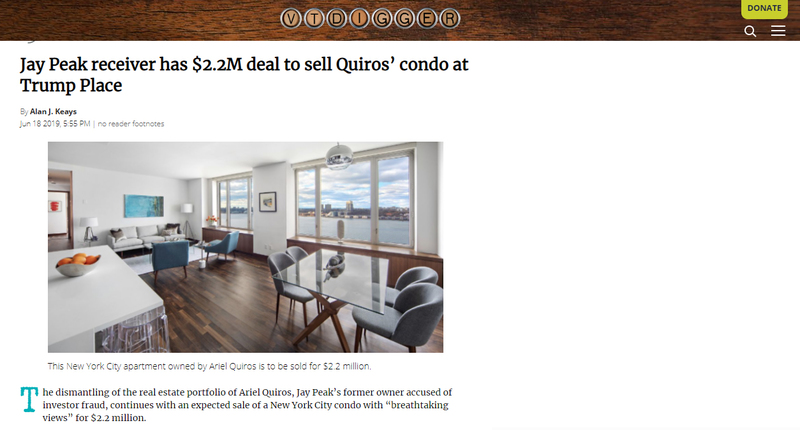 This New York City apartment owned by Ariel Quiros is to be sold for $2.2 million.
The dismantling of the real estate portfolio of Ariel Quiros, Jay Peak's former owner accused of investor fraud, continues with an expected sale of a New York City condo with "breathtaking views" for $2.2 million.
Michael Goldberg, the court-appointed receiver overseeing the dismantling, wrote in a recent court filing that he intends to sell Quiros' condo, unit 18L at 220 Riverside Blvd. and formerly known as Trump Place, for $2,220,000.
Source: https://vtdigger.org/2019/06/18/jay-peak-receiver-has-2-2m-deal-to-sell-quiros-condo-at-trump-place/
Source: https://therealdeal.com/2019/06/14/nick-mastroiannis-eb-5-firm-signals-intent-to-foreclose-on-125-greenwich/
Read more by clicking below image