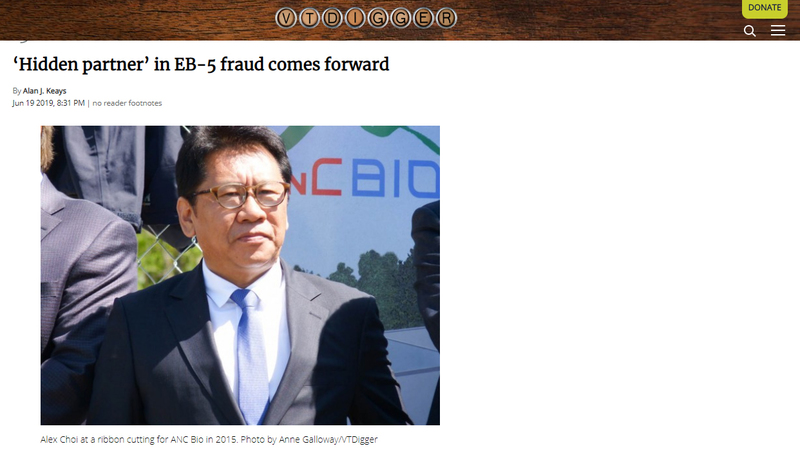 Alex Choi at a ribbon cutting for ANC Bio in 2015.
It appears the "hidden partner" in the Northeast Kingdom EB-5 scandal has been found, or at least he's in contact with the Vermont court where he has been charged in the largest fraud case in the state's history.
A federal grand jury last month indicted four players connected to the investor fraud case in northern Vermont, including Ariel Quiros, Jay Peak's former owner, Bill Stenger, the resort's past president, and Bill Kelly, described as a key advisor to Quiros.
Source: https://vtdigger.org/2019/06/19/hidden-partner-in-eb-5-fraud-comes-forward/
Read more by clicking below image