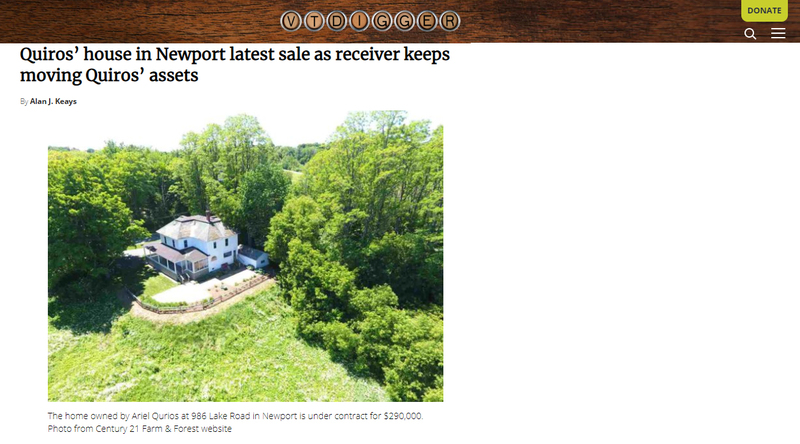 The home owned by Ariel Qurios at 986 Lake Road in Newport is under contract for $290,000.
The Vermont real estate holdings of the indicted former owner of Jay Peak continue to shrink as the person now overseeing those properties says he has a deal to sell one of them in Newport for nearly $300,000.
The residential property at 986 Lake Road being sold is located next to a site known as the former Bogner plant where Ariel Quiros and his fellow developers had proposed constructing a $110 million biomedical research center, AnC Bio Vermont.
Source: https://vtdigger.org/2019/07/09/quiros-house-in-newport-latest-sale-as-receiver-keeps-moving-quiros-assets/
Read more by clicking below image