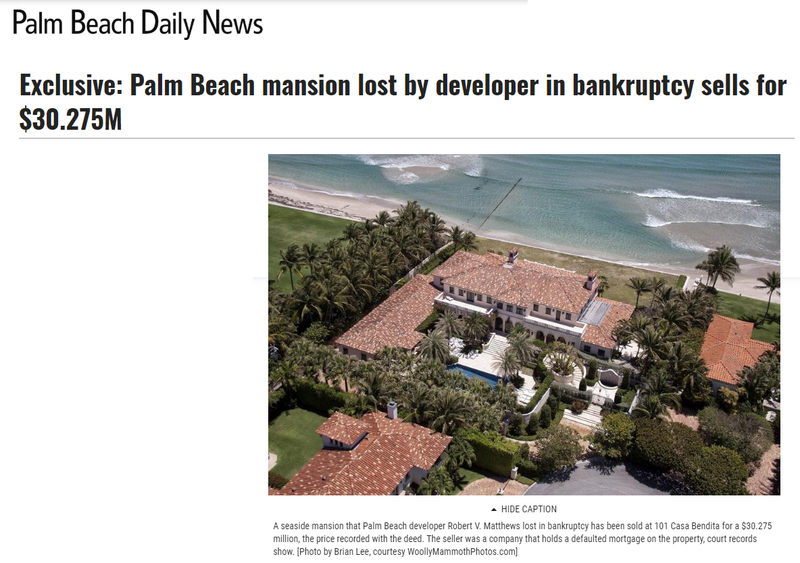 Mortgage-holder sells the former home of Robert V. Matthews to the couple who just sold a Palm Beach mansion for more than $40 million.
As developer Robert V. Matthews awaits sentencing on felony conspiracy and money-laundering charges in Connecticut, the Palm Beach seaside mansion he completed in 2006 has changed hands for a recorded $30.275 million.
The deed recorded today shows the house at 101 Casa Bendita was sold by Singer Island Tower Suite LLC, which took the title in April via a bankruptcy judge's order in Matthews' Chapter 11 case.
Source: https://www.palmbeachdailynews.com/news/20190712/exclusive-palm-beach-mansion-lost-by-developer-in-bankruptcy-sells-for-30275m
Read more by clicking below image