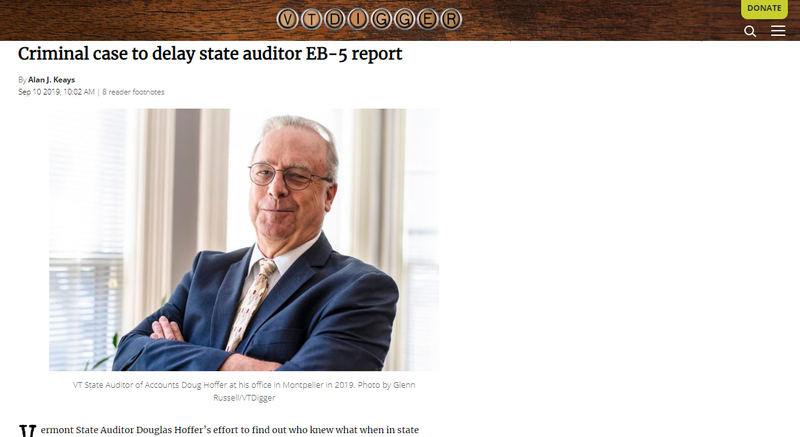 VT State Auditor of Accounts Doug Hoffer at his office in Montpelier in 2019.
Vermont State Auditor Douglas Hoffer's effort to find out who knew what when in state government related to the EB-5 scandal in the Northeast Kingdom appears to have hit a speed bump.
The Vermont Attorney General's Office has called on the auditor's office to wait until the criminal cases brought this spring against the Jay Peak developers, Ariel Quiros, and Bill Stenger, as well as two of their associates, has concluded before interviewing former state EB-5 officials.
Source: https://vtdigger.org/2019/09/10/criminal-case-to-delay-state-auditor-eb-5-report/
Read more by clicking below image