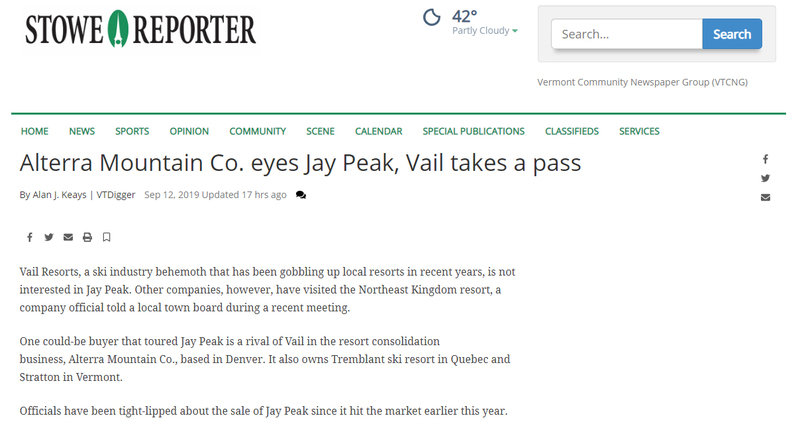 Vail Resorts, a ski industry behemoth that has been gobbling up local resorts in recent years, is not interested in Jay Peak. Other companies, however, have visited the Northeast Kingdom resort, a company official told a local town board during a recent meeting.
One could-be buyer that toured Jay Peak is a rival of Vail in the resort consolidation business, Alterra Mountain Co., based in Denver. It also owns a Tremblant ski resort in Quebec and Stratton in Vermont.
Officials have been tight-lipped about the sale of Jay Peak since it hit the market earlier this year.
Source: https://www.stowetoday.com/stowe_reporter/news/state_news/alterra-mountain-co-eyes-jay-peak-vail-takes-a-pass/article_c1f56d30-d567-11e9-bb81-4354395e7085.html
Read more by clicking below image