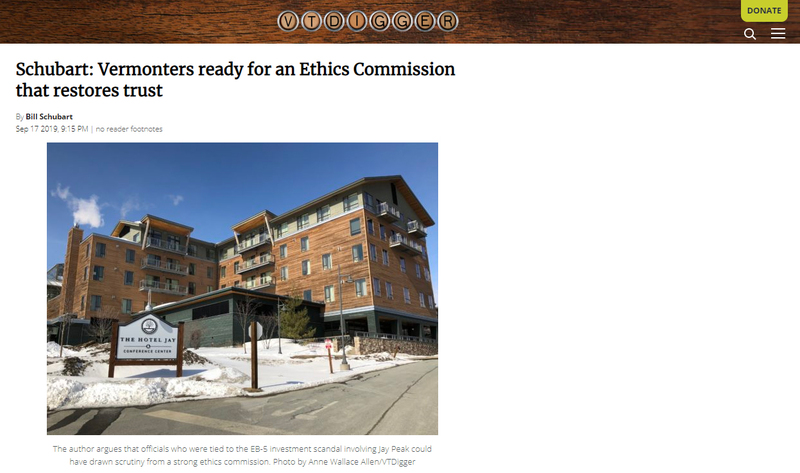 The author argues that officials who were tied to the EB-5 investment scandal involving Jay Peak could have drawn scrutiny from a strong ethics commission.
Bill Schubart is a regular columnist for VTDigger. He is a retired businessman and active fiction writer, and was a former chair of the Vermont Journalism Trust, the parent organization for VTDigger.
In a time of widespread citizen mistrust of their government institutions, what could be more important than rebuilding that trust?
Source: https://vtdigger.org/2019/09/17/schubart-vermonters-ready-for-an-ethics-commission-that-restores-trust/
Read more by clicking below image