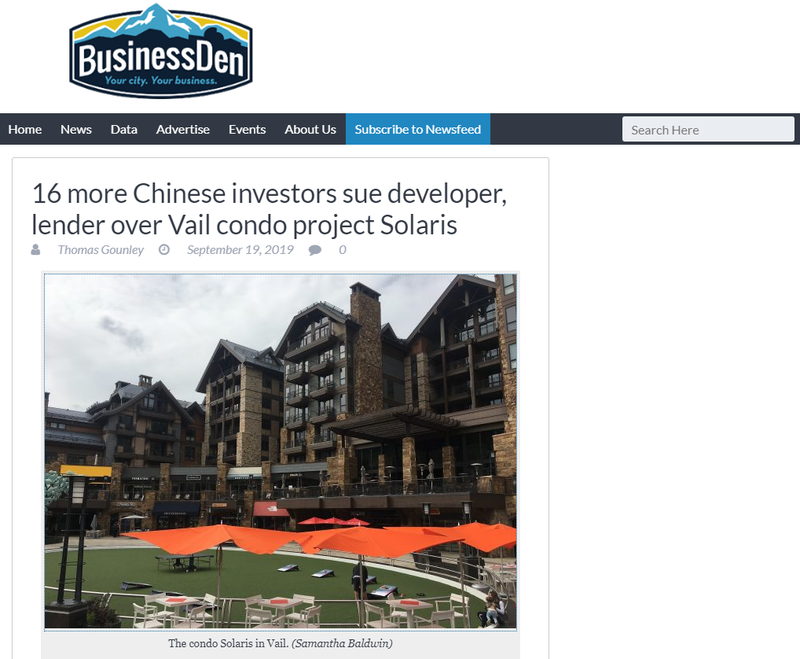 The condo Solaris in Vail.
Sixteen more Chinese nationals who invested in a high-profile condo project in Vail in exchange for a green card have sued the developer and the entity through which their money was funneled.
The lawsuit filed this week by the individuals, who each put up $500,000 toward the Solaris development part of the federal government's EB-5 Immigrant Investor Program, largely mirrors one collectively filed by 13 other investors last month.
Source: https://businessden.com/2019/09/19/16-more-chinese-investors-sue-developer-lender-over-vail-condo-project-solaris/
Read more by clicking below image