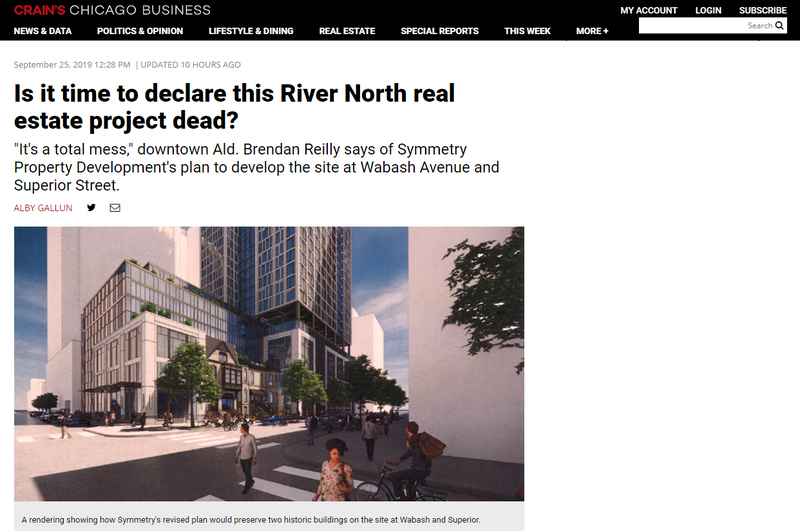 A rendering showing how Symmetry's revised plan would preserve two historic buildings on the site at Wabash and Superior.
"It's a total mess," downtown Ald. Brendan Reilly says of Symmetry Property Development's plan to develop the site at Wabash Avenue and Superior Street.
Four years into its push to build a high-rise on a prime River North site, a New York developer may need a miracle to get the project going.
Source: https://eb5projects.com/updates/firm_updates/4604
Read more by clicking below image