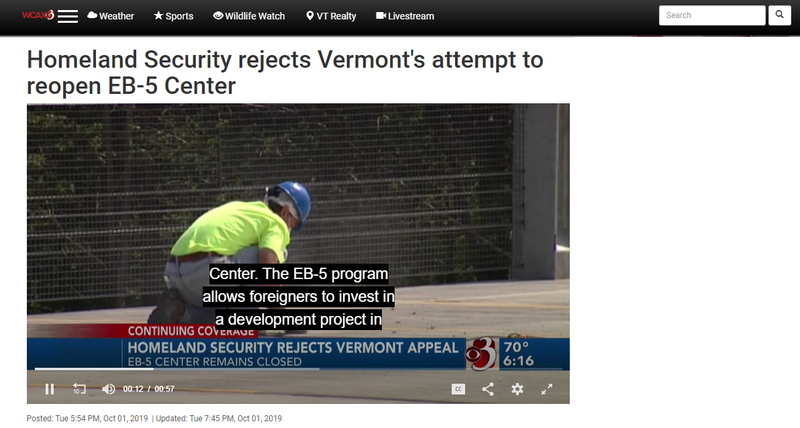 The feds are rejecting Vermont's attempt to reopen the state's EB-5 Center.
The EB-5 program allows foreigners to invest in a development project in exchange for green cards and being put on a fast track for citizenship.
In 1997, Vermont opened its EB-5 Center and projects worth millions flowed through it.
Source: https://www.wcax.com/content/news/Feds-reject-Vermonts-attempt-to-reopen-EB-5-Center-561906041.html
Read more by clicking below image