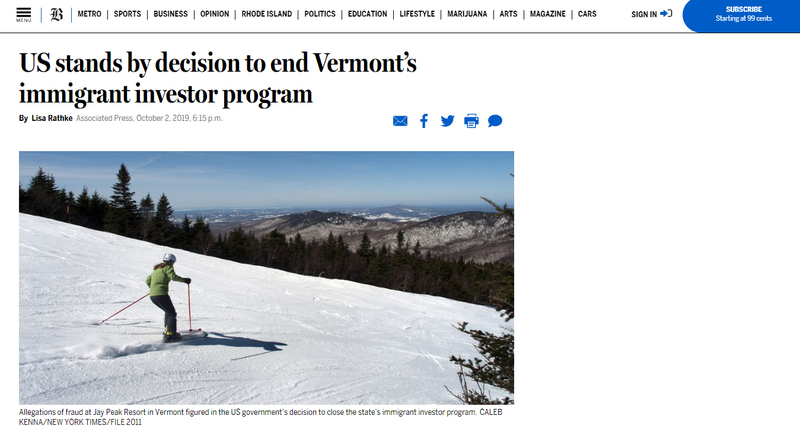 Allegations of fraud at Jay Peak Resort in Vermont figured in the US government's decision to close the state's immigrant investor program.
The federal government has upheld an earlier decision to close Vermont's immigrant investor program, citing allegations of massive fraud at the Jay Peak ski resort and a lack of evidence that the program promotes economic growth.
US Citizenship and Immigration Services dismissed the state's appeal in a letter received by the state on Tuesday.
Source: https://www.bostonglobe.com/business/2019/10/02/stands-decision-end-vermont-immigrant-investor-program/phTlWp5xv06XSoE7vBu1hI/story.html
Read more by clicking below image