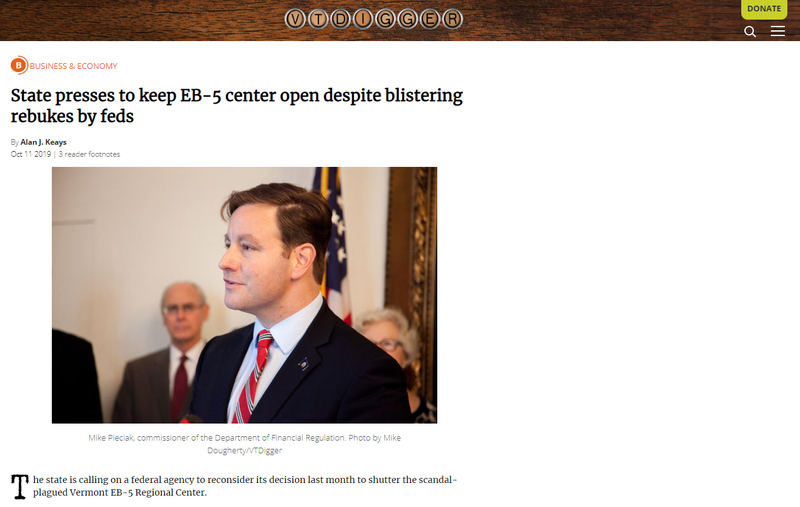 Mike Pieciak, commissioner of the Department of Financial Regulation.
he state is calling on a federal agency to reconsider its decision last month to shutter the scandal-plagued Vermont EB-5 Regional Center.
But, the state isn't very hopeful that the administrative hearing officer for the U.S. Citizenship and Immigration Services will reverse the scathing ruling that highlighted the fraud in Jay Peak EB-5 developments over several years under the state's watch.
Source: https://vtdigger.org/2019/10/11/state-presses-to-keep-eb-5-center-open-despite-blistering-rebukes-by-feds/
Read more by clicking below image