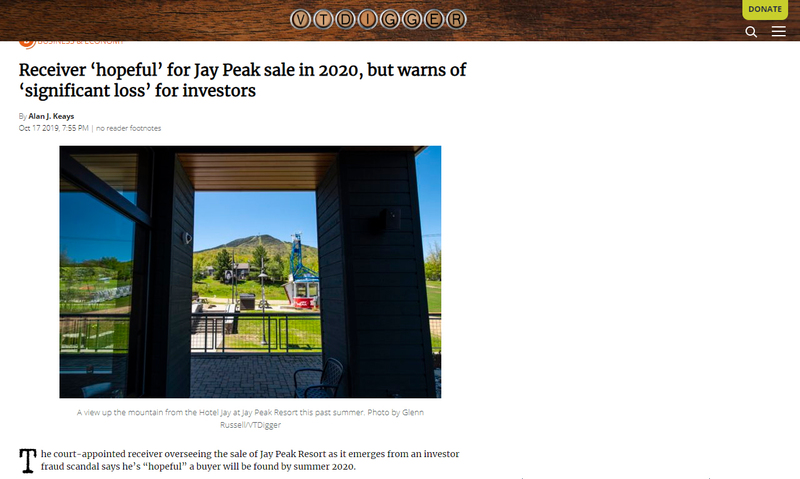 A view up the mountain from the Hotel Jay at Jay Peak Resort this past summer.
The court-appointed receiver overseeing the sale of Jay Peak Resort as it emerges from an investor fraud scandal says he's "hopeful" a buyer will be found by summer 2020.
However, the receiver added in a filing Thursday, those foreign EB-5 investors who put money into a series of upgrades at the resort over a nearly 10-year span and haven't yet been paid back shouldn't expect to recoup all the money they put in.
Source: https://vtdigger.org/2019/10/17/receiver-hopeful-for-jay-peak-sale-in-2020-but-warns-of-significant-loss-for-investors/
Read more by clicking below image