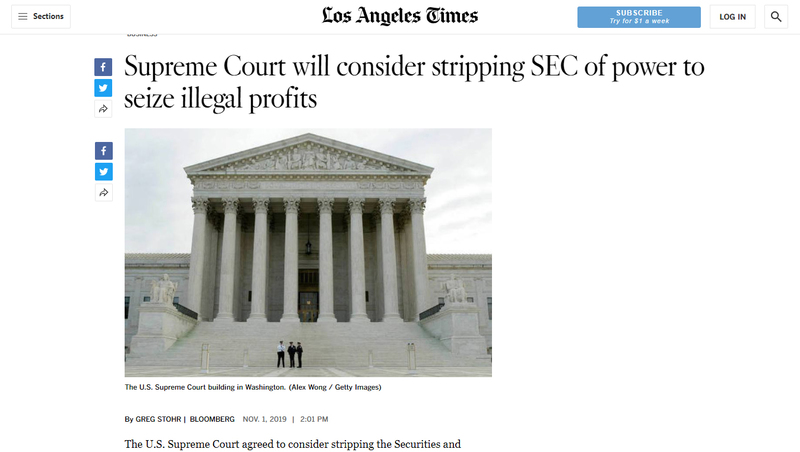 The U.S. Supreme Court building in Washington.
The U.S. Supreme Court agreed to consider stripping the Securities and Exchange Commission of its power to recoup illegal profits from wrongdoers, taking up a challenge to one of the agency's most potent legal weapons.
The appeal by Charles Liu and Xin Wang contends that "disgorgement" isn't one of the remedies Congress has authorized the SEC to seek against people who violate the nation's securities fraud laws.
Source: https://www.latimes.com/business/story/2019-11-01/supreme-court-will-consider-stripping-sec-of-disgorgement-powers
Read more by clicking below image