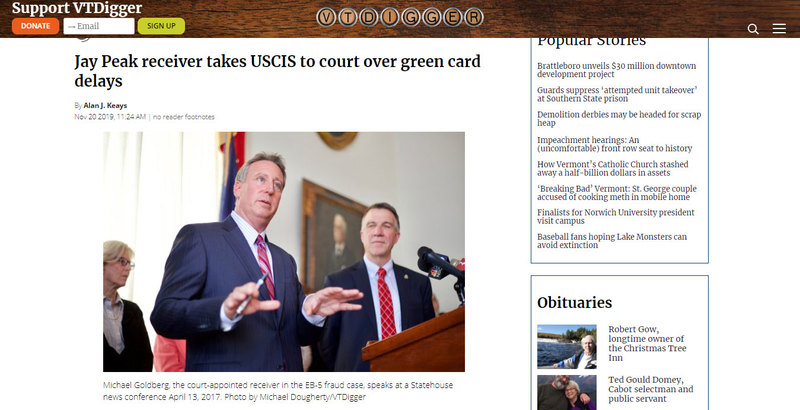 Michael Goldberg, the court-appointed receiver in the EB-5 fraud case, speaks at a Statehouse news conference April 13, 2017.
The court-appointed receiver overseeing Jay Peak and other properties at the center of an EB-5 investor fraud scandal is alleging the federal government is delaying the process for more than 70 of those investors to become permanent U.S. residents.
And he wants a judge to order the U.S. Citizenship and Immigration Services, which has left some of those investors waiting as long as five years and counting for a decision, to issue rulings within 90 days.
Source: https://vtdigger.org/2019/11/20/jay-peak-receiver-takes-uscis-to-court-over-green-card-delays/
Read more by clicking below image