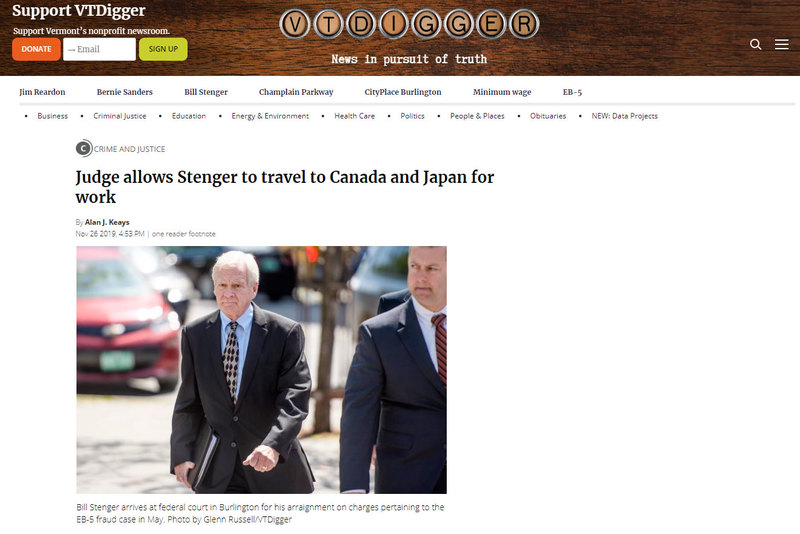 Bill Stenger arrives at federal court in Burlington for his arraignment on charges pertaining to the EB-5 fraud case in May.
A judge is allowing Bill Stenger, Jay Peak's former president who is awaiting trial on federal fraud charges, to get his passport back so he can travel to Canada and Japan to consult with ski areas in those countries.
Stenger, 71, of Newport, surrendered his passport in May when he was released on a $100,000 appearance bond after he pleaded not guilty to charges of wire fraud and making false statements to the government.
Source: https://vtdigger.org/2019/11/26/judge-allows-stenger-to-travel-to-canada-and-japan-for-work/
Read more by clicking below image