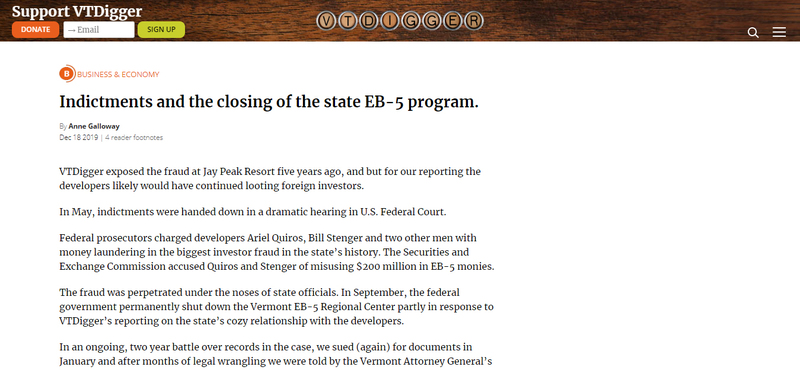 VTDigger exposed the fraud at Jay Peak Resort five years ago, and but for our reporting the developers likely would have continued looting foreign investors.
In May, indictments were handed down in a dramatic hearing in U.S. Federal Court.
Federal prosecutors charged developers Ariel Quiros, Bill Stenger and two other men with money laundering in the biggest investor fraud in the state's history.
Source: https://vtdigger.org/2019/12/18/indictments-and-the-closing-of-the-state-eb-5-program/
Read more by clicking below image