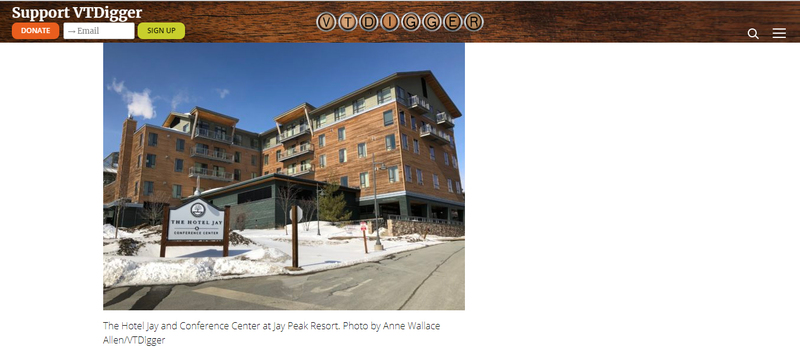 The Hotel Jay and Conference Center at Jay Peak Resort.
A lawsuit alleging a "kickback" scheme involving an attorney who brought foreign investors and their money to Jay Peak projects may be the first to make it to trial in a years-long scandal that has rocked the state.
Judge Christina Reiss on Thursday told attorneys in the case during a hearing held in federal court in Burlington to be ready for a trial to begin April 20.
Source: https://vtdigger.org/2019/12/20/lawsuit-alleging-kickback-scheme-set-to-be-first-eb-5-case-to-go-to-trial/
Read more by clicking below image