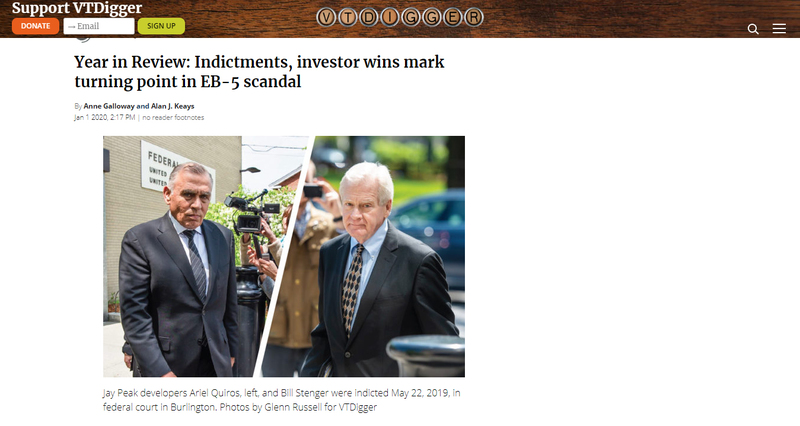 Jay Peak developers Ariel Quiros, left, and Bill Stenger were indicted May 22, 2019, in federal court in Burlington.
he ongoing saga of the EB-5 scandal at Jay Peak Resort is long from over, but 2019 marked a turning point in the story, which stretches back to 2006 and has involved leaders at every level of state government.
The most dramatic development was the indictment in May of four men in an alleged fraudulent scheme to bring a proposed biomedical facility to Newport from South Korea.
Source: https://vtdigger.org/2020/01/01/year-in-review-indictments-investor-wins-mark-turning-point-in-eb-5-scandal/
Read more by clicking below image