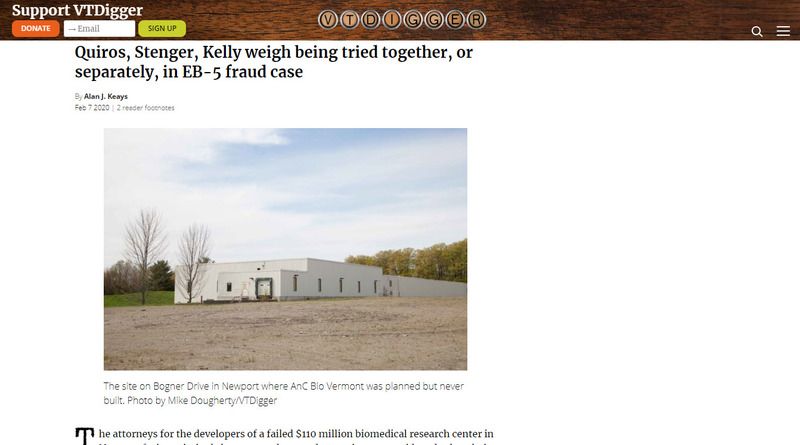 The site on Bogner Drive in Newport where AnC Bio Vermont was planned but never built.
The attorneys for the developers of a failed $110 million biomedical research center in Newport facing criminal charges say they need more time to consider whether their clients should be tried together or separately.
The move comes as the lawyers for the developers were facing a Friday deadline to make that request. In response, Judge Geoffrey Crawford issued an order in federal court in Vermont extending the deadline to April 1.
Source: https://vtdigger.org/2020/02/07/quiros-stenger-kelly-weigh-being-tried-together-or-separately-in-eb-5-fraud-case/
Read more by clicking below image