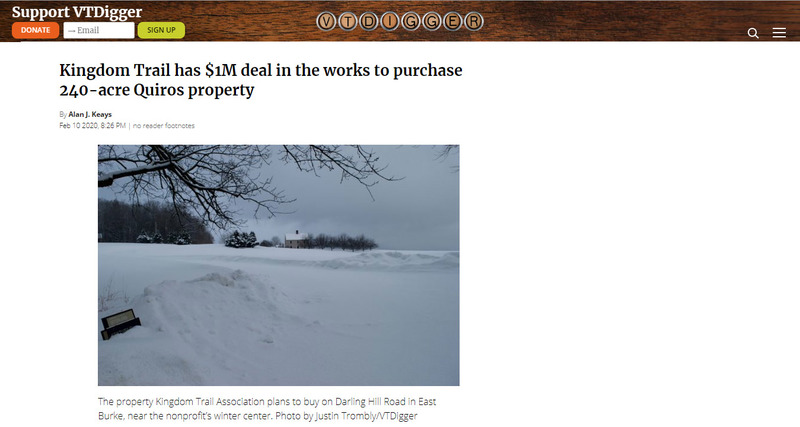 The property Kingdom Trail Association plans to buy on Darling Hill Road in East Burke, near the nonprofit's winter center.
The court-appointed receiver in charge of overseeing many of the real estate holdings of the indicted former owner of Jay Peak has a deal in place to sell a property in Lyndon to the Kingdom Trail Association for a little more than a $1 million.
Michael Goldberg, the receiver, submitted a court filing Monday outlining the proposed sale of the home at 2266 Darling Hill Road and accompanying 240 acres in Lyndon formerly owned by Ariel Quiros.
Source: https://vtdigger.org/2020/02/10/kingdom-trail-has-1m-deal-in-the-works-to-purchase-240-acre-quiros-property/
Read more by clicking below image