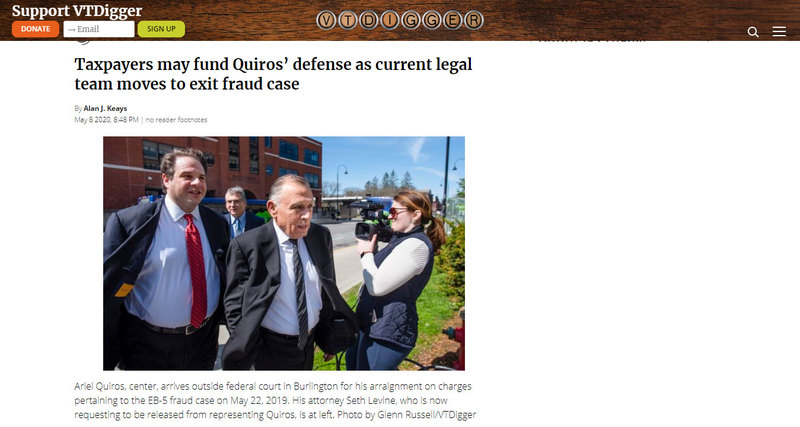 Ariel Quiros, center, arrives outside federal court in Burlington for his arraignment on charges pertaining to the EB-5 fraud case on May 22, 2019. His attorney Seth Levine, who is now requesting to be released from representing Quiros, is at left.
Ariel Quiros may soon be looking for a new legal team.
Though Jay Peak's former owner told a judge during a video hearing Friday he likely won't be able to afford it.
Source: https://vtdigger.org/2020/05/08/taxpayers-may-fund-quiros-defense-as-current-legal-team-moves-to-exit-fraud-case/
Read more by clicking below image