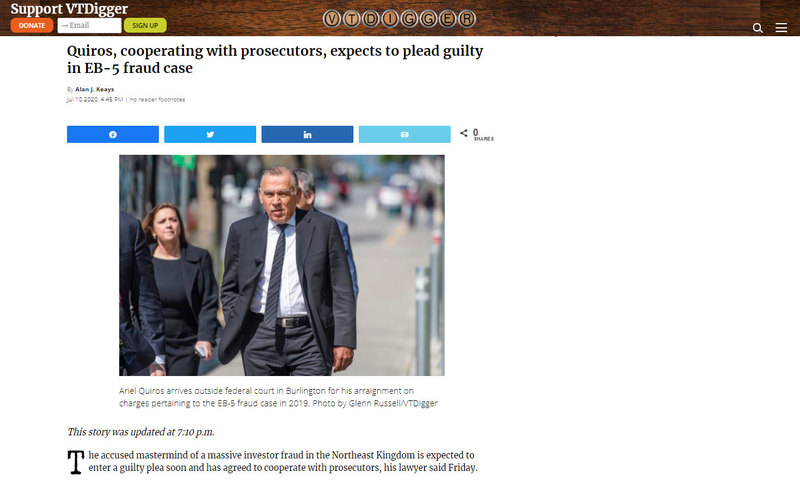 Ariel Quiros arrives outside federal court in Burlington for his arraignment on charges pertaining to the EB-5 fraud case in 2019.
The accused mastermind of a massive investor fraud in the Northeast Kingdom is expected to enter a guilty plea soon and has agreed to cooperate with prosecutors, his lawyer said Friday.
Neil Taylor, a Florida lawyer representing Ariel Quiros, made the revelation at the start of a video hearing in the criminal case against his client and two of his client's former business partners stemming from a failed project, AnC Bio Vermont, that had been planned for Newport.
Source:https://vtdigger.org/2020/07/10/quiros-cooperating-with-prosecutors-expects-to-plead-guilty-in-eb-5-fraud-case/
Read more by clicking below image